Southwestern Ontario Photographer, Jacquie Dudley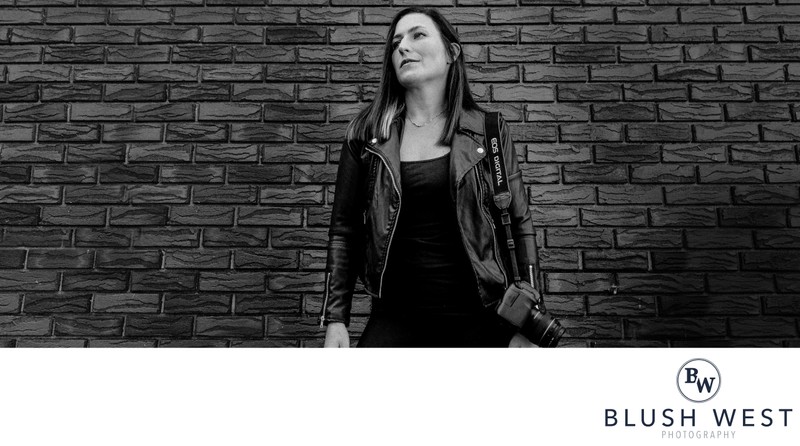 When you have full trust in your photographer they will create beautiful memories just for you
Looking at a photograph can bring so much joy, so much emotion, and so many memories. You deserve to have images of you and your loved ones that are true to you. Images with authentic emotion and real connection that showcase you and your loved ones at your very best. Stunning images of memories that you will cherish forever.

The moment I realized the true value in a photograph is an odd one. I was one of those pet parents who took their dogs for a picture with Santa, nothing fancy just a person in a suit in the back of a pet store. Oh the joy a single photograph brought me when it showed up in my inbox. It had made my entire week! That is the feeling that I want to give each and every one of my clients when their gallery arrives in their inboxes.

Whether its your first time in front of a camera or not, it can still feel a little awkward. As someone who prefers to be behind the camera rather than in front of it, I know this all too well. That is why I like to focus on capturing real authentic moments brought out by actual genuine interactions between you and your loved ones. You should not only love your images but also love the experience you had creating them. I approach each booking as an opportunity for you to have fun, become more connected, and of course enjoy some play time with you and your loved ones while I create some great memories for you.


Who is the Girl behind the camera?
Hi! I'm Jacquie (she/her). I am a Southwestern Ontario wedding and portrait photographer. I have been doing photography professionally since 2013. I just recently relocated to Woodstock, Ontario with my partner and our slightly over-active border collie (shadow). Although I have lived all across the GTA as well as the Tri-Cities (born in Kitchener-Waterloo, raised in Guelph), I am now happy to call Woodstock my home.
I got started in photography by pure chance. The thought of being able to freeze a moment in time through an image was fascinating to me when I was younger. I would carry a camera around with me everywhere, always experimenting with light and motion. I am entirely self-taught, which fits well with my desire to always challenge and better myself. When I was first introduced to the world of wedding and portrait photography I quickly realized that I could share my love of being creative with others. But not much has changed. I still find myself chasing gorgeous light and experimenting with motion and am over-joyed that my clients trust me to create beautiful memories for them.

You may not believe it but photography is just a small part of who I am. If I may be so bold, I am not your average every-day photographer. I can be a little awkward, I love corny jokes, I am very chill, love tattoos, dye my own hair (at least twice a year), will most likely be blasting some sort of metal on my way to my booking, and sometimes get lost in my own head. My hobbies have made me into being a bit of an adrenaline junkie. My typical 'relaxing' day has my partner and I either at the dirt bike track or out on the mountain bike trails. I always find myself chasing new challenges in life, always looking for news skills to learn.

Side note: I am obsessed with matcha and have a bit of a sweet tooth! Cake, ice-cream, or orange chocolate and you will instantly be my favourite person, hands down. I am also always down for a good bubble tea.
If I sound like I would be a good fit send me a message and let's chat some more!