Southwestern Ontario Photographer, Jacquie Dudley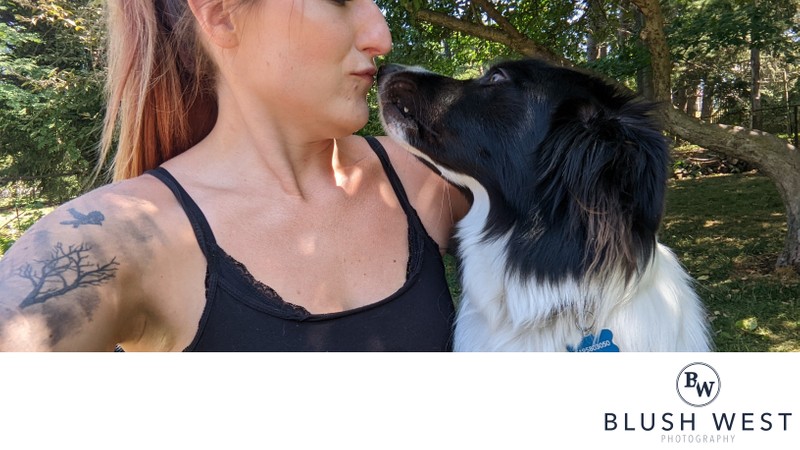 Let's get to know each other!
Looking at a photograph can bring so much joy, so much emotion, and so many memories. You deserve to have images of you and your loved ones that are true to you. Images with authentic emotion and real connection that showcase you and your loved ones at your very best. Stunning images of memories that you will cherish forever.
The moment I realized the true value in a photograph is an odd one.
I was one of those pet parents who took their dogs for a picture with Santa, nothing fancy just a person in a suit in the back of a pet store. My pups had the best smiles on for the photo though, and oh the joy a single photograph brought me when it showed up in my inbox. It had made my entire week! That is the feeling that I want to give each and every one of my clients when their gallery arrives in their inboxes.
Hi! I'm Jacquie (she/her).
I am a Southwestern Ontario wedding and portrait photographer. I have been doing photography professionally since 2013. I just recently relocated to Woodstock, Ontario with my partner (Jeff) and our slightly over-active border collie (shadow). Although I have lived all across the GTA as well as the Tri-Cities (born in Kitchener-Waterloo, raised in Guelph), I am now happy to call Woodstock my home.
I got started in photography by pure chance (or maybe it was a subconscious determination). The thought of being able to freeze a moment in time with a camera was fascinating to me when I was younger. I would carry a camera around with me everywhere, always experimenting with light and motion. I still love playing with gorgeous light but what I love more is to capture peoples connections and emotions. I love the in-between moments, the authentically you moments, the moments where you forget about everything and just be yourself, the perfectly imperfect moments.
I am entirely self-taught.
Which fits well with my desire to always challenge and better myself. When I was first introduced to wedding and portrait photography I was over-joyed that I could share my love of being creative with others. I pride myself on being a calming presence on your day. I am there for you not just as a photographer but as someone you can rely on if you need something (of course I'm not quite a wizard so my magic only goes so far, haha).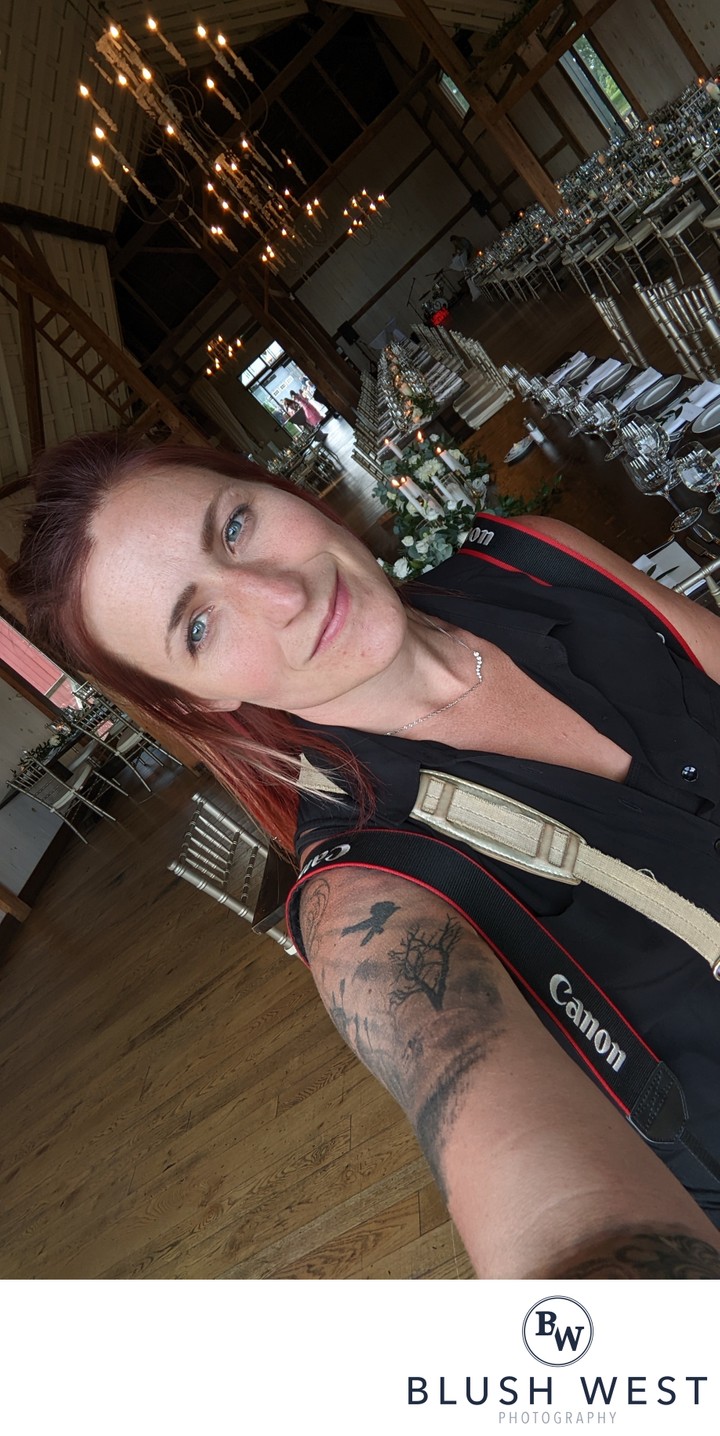 Being a photographer is only a small part of who I am.
I am a dog-mom, a first-time homeowner, a slight adrenaline junkie, an adventurer, a slight couch-potato, a day dreamer, a reader, a baker, a drawer, and so much more.
I can be a little awkward, I love corny jokes, I am very chill, I love tattoos, I dye my own hair (at least twice a year), I will most likely be blasting some sort of heavy song on my way to my session, and I often get lost in my own thoughts. My hobbies have made me into being a bit of an adrenaline junkie. My typical 'relaxing' day has my partner and I either at the dirt bike track or out on the mountain bike trails. I always find myself chasing new challenges in life, always looking for news skills to learn.

Side note: I am obsessed with matcha and have a bit of a sweet tooth! Cake, ice-cream, or orange chocolate and you will instantly be my favourite person, hands down. I am also always down for a good bubble tea.
A few more completely random facts about me…
I believe that changing your mindset can have a huge impact on your life. #thinkpositive
I love watching thunderstorms on the porch, splashing in puddles, and playing in the rain. I hope I never grow out of this!
I am absolutely fascinated with architecture. I love how different buildings contrast against the sky.
I believe that some of the biggest moments are made possible by all the little ones
I will eat one favourite food daily for months until one day when I wake up it just doesn't taste good anymore and move on to the next thing
Think we'd be a good fit?